Blurring the boundaries of the phygital world with meaningful talent


engagement
There has never been a more crucial time for organizations to engage meaningfully with their various stakeholders be it employees, customers, distributors, dealers, or channel partners; by not just adapting to, but thriving on digital platforms through webinars, virtual events & entertainment, and influencer marketing. Black Hat partners with you in curating as well as connecting to the right-fit artists, talents, celebrities, speakers, trainers, influencers and content creators to virtually engage with your audience in these shifting times. Here's how we helped event agencies, brands, and organizations navigate the new normal and stay relevant post Covid-19 with over 400+ talent engagements, and counting.
Hack 2021 with virtual talent engagement across categories, geographies


and platforms Keynote Speakers for Virtual Events / Conferences
As boundaries between work and home blurred last year, organizations shifted live conferences to living rooms, with a wide spectrum of Indian and international virtual speakers who own the stage, through keynote addresses, moderated chats, panel discussions and curated Q & A sessions and interviews
Black Hat not only offers celebrated speakers but also discovers hidden gems across all budgets, from diverse backgrounds such as Sports, Armed Forces, Business, Economics, Industry-specific, Films & Bollywood, Innovation and Adventure to speak on a variety of subjects from motivational, inspirational, spiritual to upskilling, work ethics, values, adaptability, managing change and a wide array of topics.
Some of our industry-specific virtual speakers truly helped to make a tough subject like employee retention, more receptive and less painful for both, employees and organizations in the year gone by.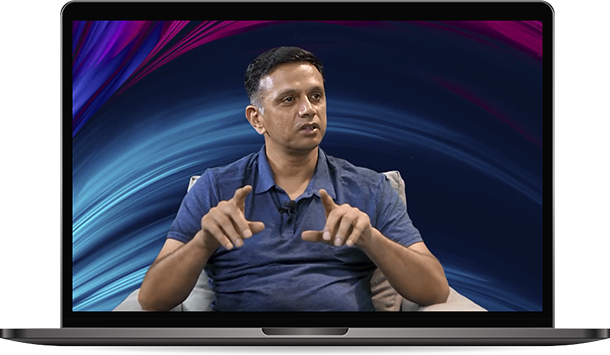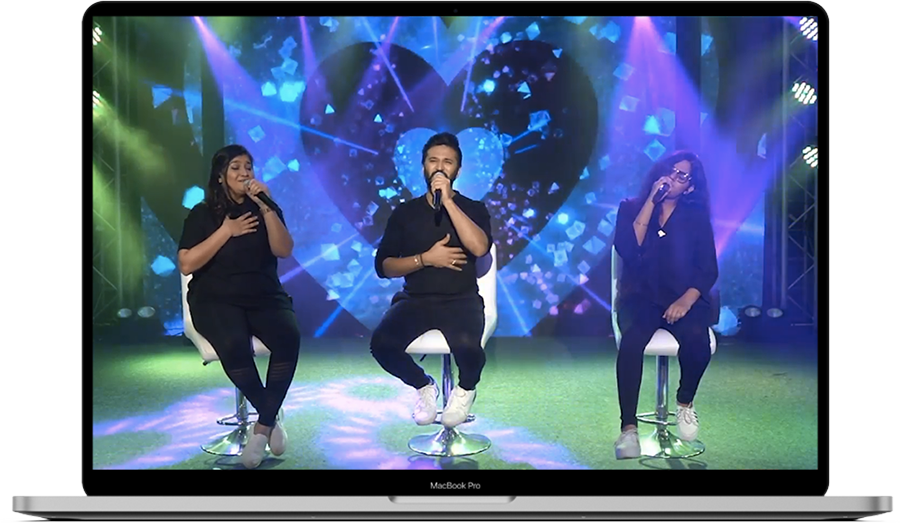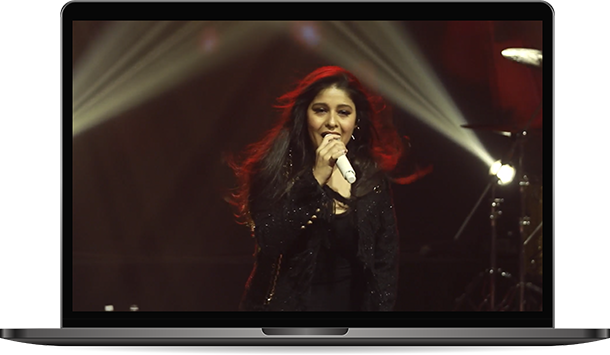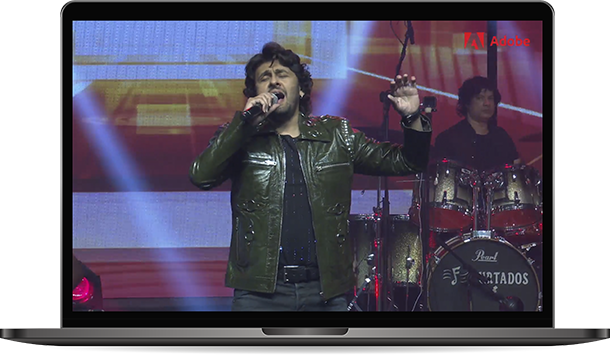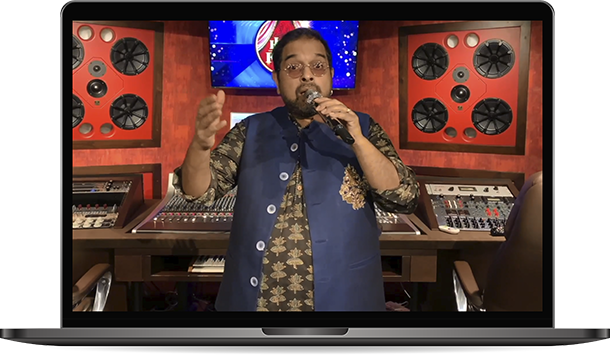 Virtual Events, Entertainment & Digital Concerts
Corporate events and music concerts have rapidly changed from 'live events' to 'going live' on Facebook, Instagram, and 'invitation only' platforms such as Zoom, BlueJeans, MS teams, and Webex.
More and more celebrities, artists, singers, musicians, performers, and acts are available for virtual performances & appearances for corporate shows at a considerably lower fee than their regular. Virtual Entertainment is expected to rule 2021 as well, till the next normal surfaces.
Check out some of our Recent Work in the genre Virtual Team building/ Engagement, Training, and Workshops
While work from home took center stage and the physical distance between employees grew, more and more organizations are conducting Virtual Team Engagement activities to cheer them up regularly through some of the most innovative and adaptive virtual anchors and leaders in the training domain.
We engage with the best-in-class virtual anchors who can customize team-building games, infuse fun with group activities, and throw surprises with interactive challenges; aligned with the culture, values, and objectives of the organization. The virtual team-building workshops can enhance the teams' analytical thinking, communication, and problem solving skills through collaboration, even remotely.
Experts on Health, Fitness & Well being
Keeping fit has never been more essential. One of the key challenges people are dealing with since the pandemic is not finding the right balance between work and life. We engage some of the most sought after diet and nutrition experts, fitness mentors, and yoga gurus to conduct sessions on managing mental and physical wellbeing.
Check out some of our Recent Work in the genre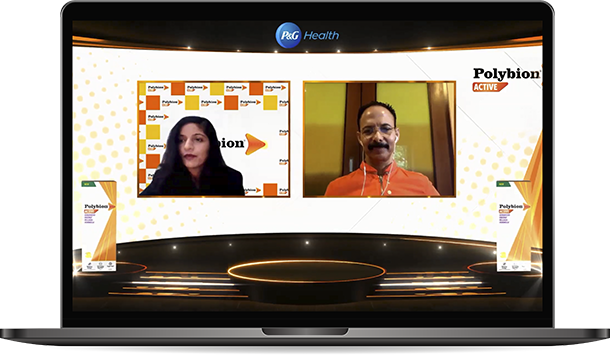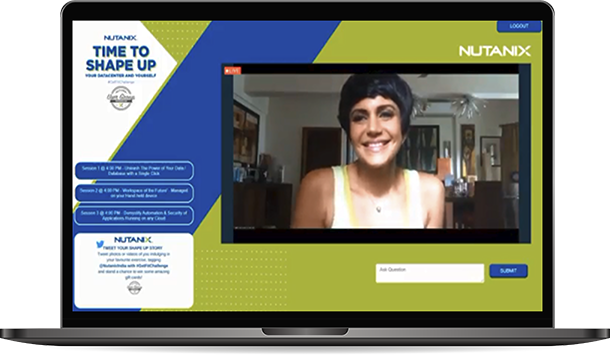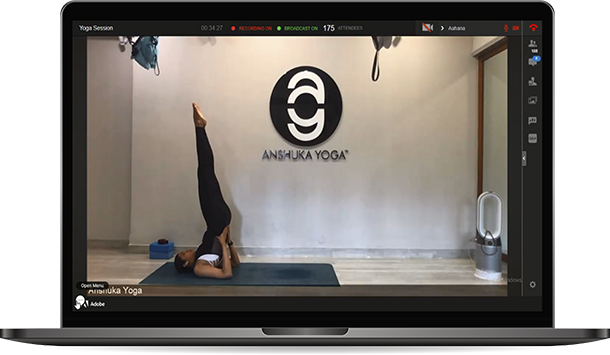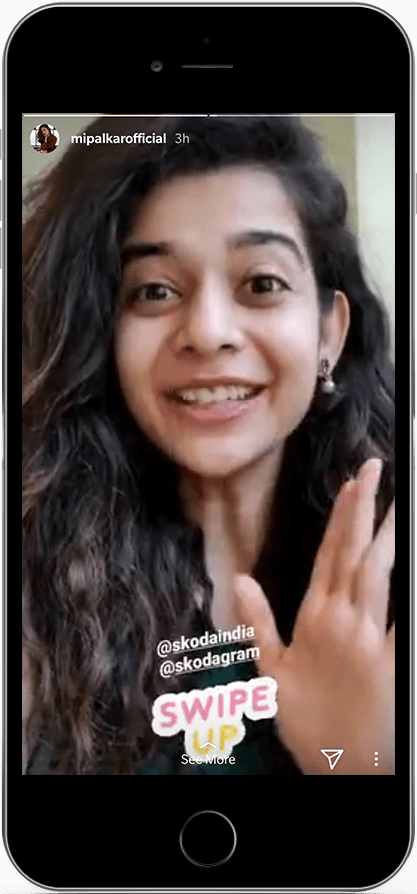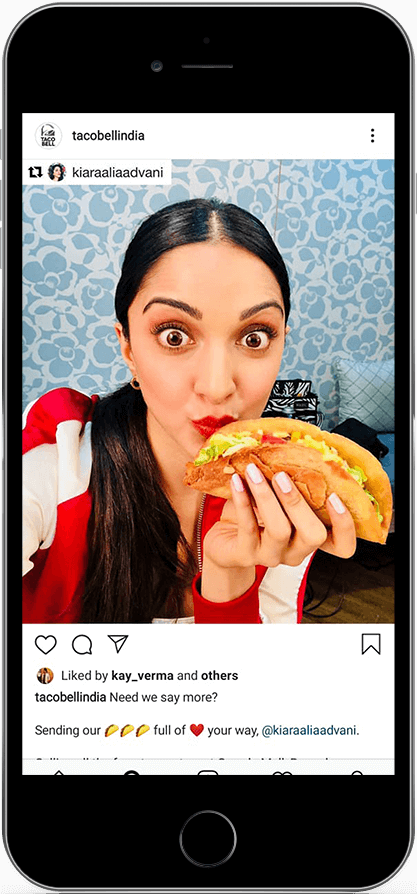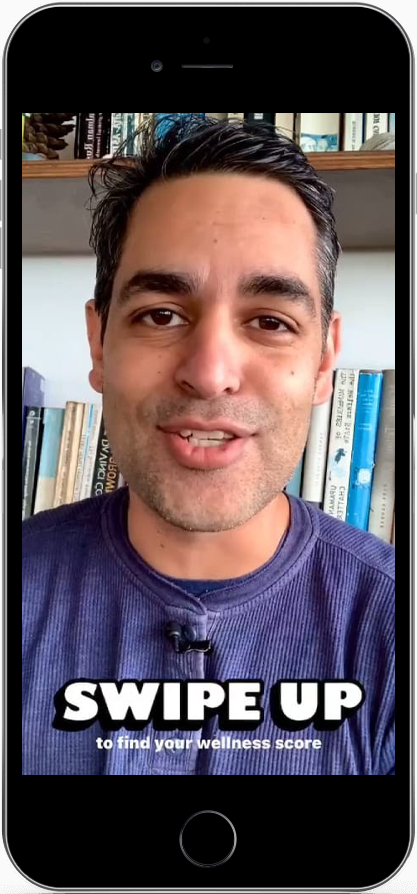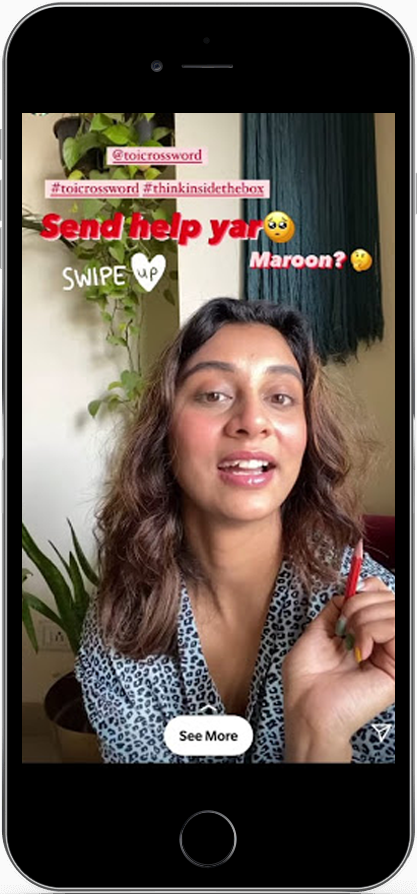 Digital Campaigns, Influencer Marketing & Content Creators
The one thing that never fails to deliver ROI is Digital campaigns. Data suggests that social media influencers and content creators today outgrow mainstream celebrities on deep engagement, as a key parameter. What's even more exciting is that the production costs can be lower, owing to the raw and real content format. And the space is constantly evolving as we explore new ways to upscale the production quality of content on virtual platforms.
We engage with some of the most followed YouTube, Twitter, Instagram, and Facebook influencers; including promising podcasters on Spotify and Anchor-creating compelling content on travel, fashion, fitness, lifestyle, food & cooking, education, skills & learning, spirituality, and more genres. Collectively, these are driving a significant share of paid promotions, strategic brand integrations, product plugins, subtle demonstrations, and other forms of digital brand endorsements.
Check out some of our Recent Work in the genre
Celebrity Brand Endorsements
The right time to engage a celebrity to endorse any brand, product or service is now, considering the slashed fees and openness to experiment in the current scenario. Black Hat engages with some of the most influential celebrities, artists, and talents - actors, performers, designers, musicians, sportsmen, master chefs, leaders, speakers, influencers, and content creators. You name it or consult us to suggest the right fit for a brand or digital campaign.
Virtual Meet & Greets and Rewards & Recognition
There is no reason why organizations can't roll out their annual Rewards & Recognition program virtually, with the same enthusiasm as they planned live onground previously.
We are as prepared to surprise, suggest and engage you with the novel, unique and platform appropriate acts, performances, and celebrity appearances, as we have always been to make the virtual meet & greet exciting for the winners with a celebrity announcing the winners' names and congratulating them with a personalized message while handing over the virtual awards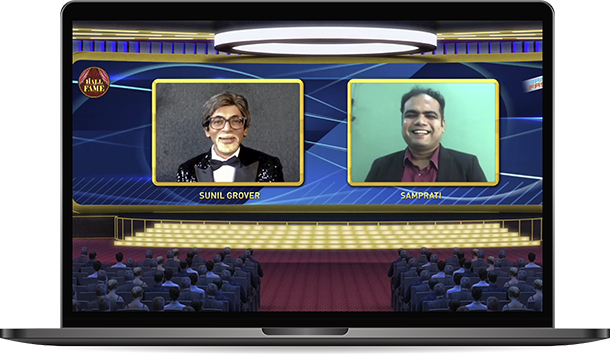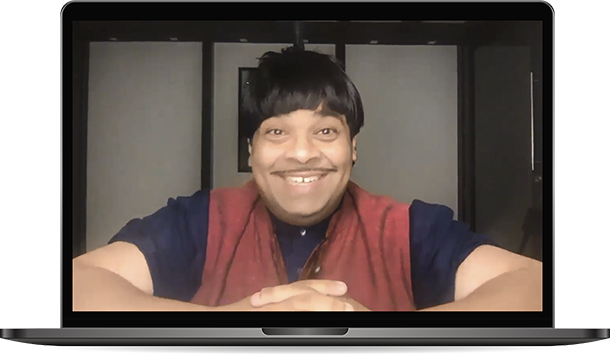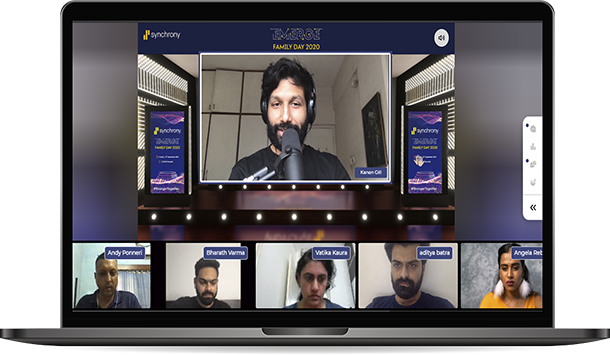 Interactive Stand up Comedy Shows
Laughter is the best remedy, especially considering the circumstances, even in 2021. Stand-up videos are already a popular form of entertainment, and now India's best stand-up comics are taking comedy to another level with audience interactions like never before, with virtual stand-up comedy shows.
It's a promising opportunity, especially to celebrate and engage the HNI and NRI customers, through private screenings. We can suggest and engage from India's most digital adaptive stand-up comics, best suited for the virtual event format and audience profile. Check out some of our recent work in the genre.
Check out some of our Recent Work in the genre
Interactive Virtual Shows and Acts
The advantage of a virtual act or show is the possibility for personal interaction. A Mentalist, for instance, can deliver one of the most engaging and entertaining interactive virtual experiences.
Imagine the mentalist reading your mind through your virtual screens. There are quite a few formats that facilitate such a deep engagement and interaction with the audience, through a virtual act.